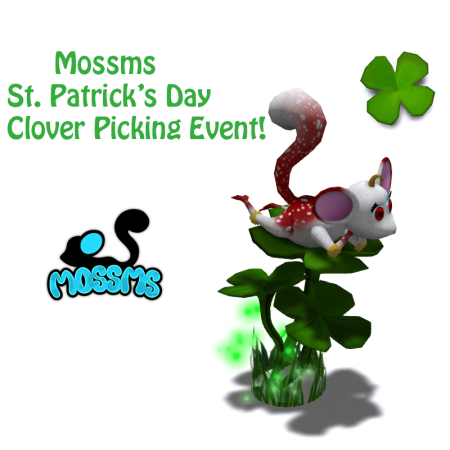 There are clovers all over the ground on the landing platform at Mossms HQ.

Some of them are decorative and some of them are magical! Find and click the magical clovers and receive great prizes for your Mossms!

There are 3 prizes in total.

Note: Sometimes when the sim is busy clicks won't register. If this happens to you, don't worry. Just wait a few minutes and try again.
Read More