We sell starter kits, basic furniture kits, and food.
You can purchase these items at the official Mossms sim or any of our sponsor locations.
---
Starter Kits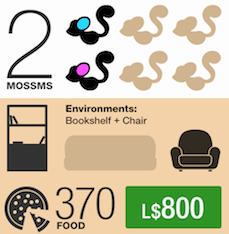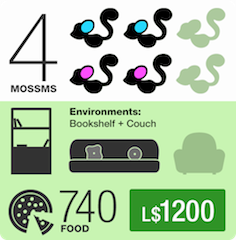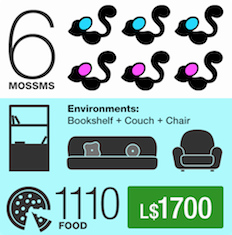 These kits come with everything you'll need to get through approximately 14 days of game play.
For each kit size you may choose your favorite nursery environment.
---
Food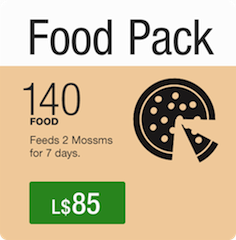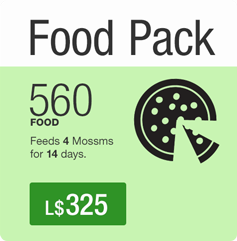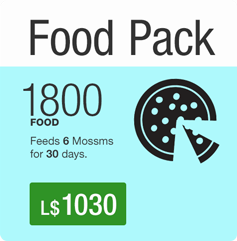 ---
Furniture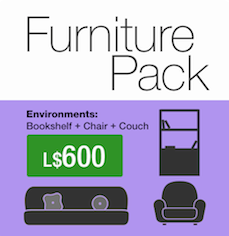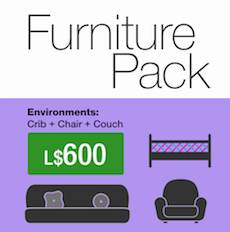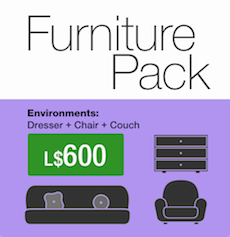 These furniture items are most handy for new players that get their first Mossms from another player.